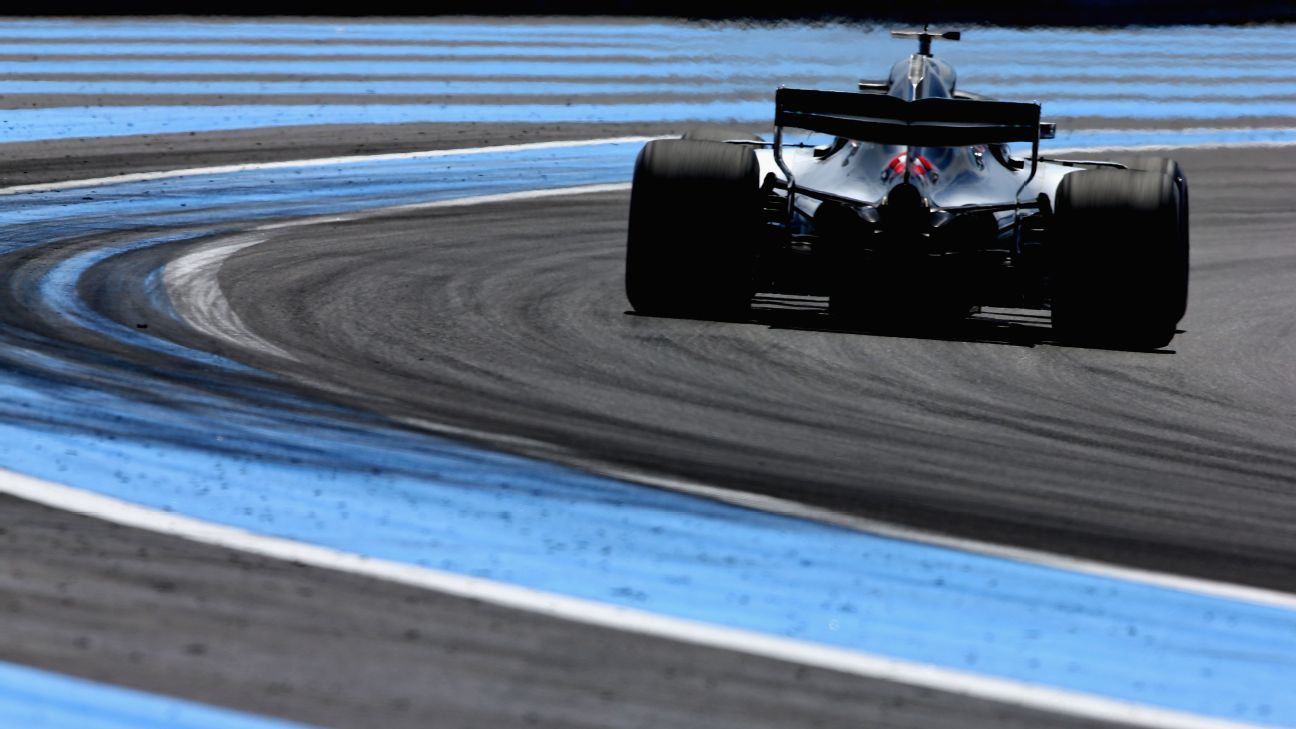 LE CASTELLET, France — Mercedes ran its new engine upgrade for the first time during Friday practice at the French Grand Prix, and the team claims it is even better than the one they had hoped to use in Canada.
Reliability concerns delayed the upgrade at the last moment in Canada, but two weeks of hard work back at the team's engine base in Brixworth allowed it to make its debut in all six Mercedes-powered cars on Friday. The upgrade features a new engine, turbocharger and MGU-H, with the components contributing towards better reliability and performance.
« We've introduced new spec power units for France, » Mercedes technical director James Allison said. « The team in Brixworth have moved mountains to deliver the updated unit in time for France and we are looking forward to racing it in anger both here and in the races that follow thick and fast in the weeks ahead.
« The car is behaving well, the tyres seem to be in decent shape and the pace looks alright. However, we've had good Fridays before and were then disappointed Saturday and Sunday, so we need to make sure we take nothing for granted and carry this form into the days that really count. »
Mercedes claims the engine, known as Phase 2.1, is even better than the Phase 2 upgrade it had planned to use in Canada. Lewis Hamilton, who set the fastest time in free practice on Friday, praised his team for bringing the upgrade to the track in time for this weekend's French Grand Prix.
« The new engine feels clean and fresh, but we won't really know its full potential until tomorrow when everyone gets to turn their engines up. I'm grateful for the hard work that everyone put into it back in Brixworth. They've been pushing so hard to get this engine and do it in the right way, so a big thank you to everyone back at the factory — I hope that we can do something great with it! Overall, it was a good session today – now we need to carry on this performance through the weekend. »
However, Valtteri Bottas missed out on most of the second practice session after suffering a water leak on his car after just seven laps.
« FP1 was decent for us, but FP2 was a little tricky. I only got a few laps in, then we had a water leak which we're currently investigating. Unfortunately, that meant that I didn't really get a lot of long runs in. We were running the new spec engine today which felt fresh and good, but we didn't run it yet in full power, so there's more to discover.
« We need to identify the cause of the water leak, but we're confident that we continue to run the new engine. We looked competitive in both sessions today, but we know that Ferrari has performance in hand on Fridays, so let's wait and see what tomorrow and Sunday hold for us. »
http://www.espn.com/f1/story/_/id/23875771/mercedes-engine-upgrade-feels-clean-fresh